Acer Aspire Switch 10 Intel Atom 2GB RAM 32GB eMMC Storage 10.1-inch Touchscreen Convertible Laptop (SW3-013) - Purple
Description
Acer Aspire Switch 10 Intel Atom 2GB RAM 32GB eMMC Storage 10.1-inch Touchscreen Convertible Laptop (SW3-013) - Purple
Why to buy Acer Aspire Switch 10 Intel Atom 2GB RAM 32GB eMMC Storage 10.1-inch Touchscreen Convertible Laptop (SW3-013) - Purple :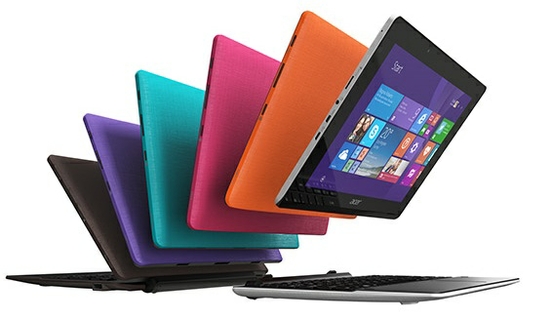 Switching is a snap
Move beyond regular 2-in-1 functionality with the flexible Acer Aspire Switch 10. It's versatile enough to be used four ways—as a notebook, tablet, tent, or display—making it easy to create, collaborate, and share however you like. Its innovative magnetic snap hinge provides smooth transitions between laptop and tablet. And when positioned as a tent or display, the Switch 10 is great for sharing the view with others. A magnetic, latch-less hinge makes for easy and smooth transformation from laptop to tablet, and also holds the tablet firmly in place when used with the keyboard. Just 2.6 pounds and well under an inch thick, the Switch is a breeze to carry around the house or from meeting to meeting at work.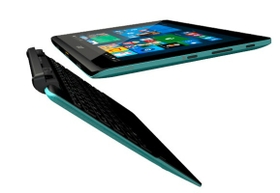 Eye-catching trendsetter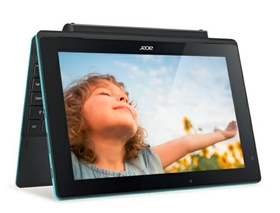 The Aspire Switch 10 E comes in a range of trendy colors that all work perfectly with its dynamic shape and elegant textile-pattern texturing to create one great-looking device. Choose the color that suits you, and watch your friends turn green with envy.
Powerful producer
An Intel quad-core processor gives ample power for serious work and fun, and 12 hours of battery life lets you compute on the go throughout the day. This 2-in-1 runs on Windows 10 and features all the Microsoft Office programs you need to get it done.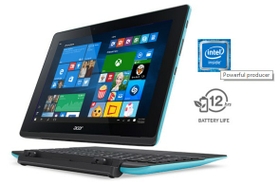 Data protector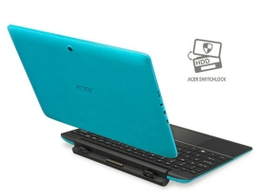 Acer SwitchLock lets you lock this keyboard dock's HDD so it only works with the tablet part. Use the tablet as the HDD's key – simply snap the tablet off the keyboard to lock the HDD. All your HDD data is now protected and can't be stolen. Simply snap the tablet back on to unlock all that data.
Friend of your eyes
This device features Acer VisionCare, so you can switch on Acer BluelightShield to reduce stress-causing blue light when you need to look at the screen for long periods. Acer LumiFlex auto-boosts contrast when you use this device in direct sunlight – no more squinting when you step outside!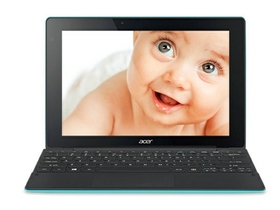 Great entertainer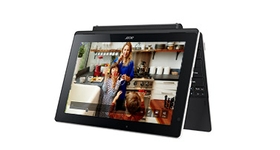 The HD screen features IPS technology, so you get clear images when viewing from any angle. The screen is also made of ultra-tough Gorilla Glass, which protects against scratches and also makes scratches less visible. Dual speakers deliver serious sound and work with dual cameras to ensure great video calls.
Features
Technical Specifications
Model Number:
NT.G1WEM.013
Processor Type:
Intel Atom
Networking:
Wifi/Bluetooth
Display Size (Inch):
10.1-inch
Display Resolution:
1280 x 800
Graphics Processor:
Integrated
Dimensions:
261.6 x 180.3 x 22.8 mm
Tags
Reviews