Description
40 inch
Full HD (1920×1080p) Display
Brightness: 260cd/ ㎡
Contrast Ratio: 5000:1
Viewing Angle: H:178º,V:178º
Response Time: 8.5 ms
Anti-Glare
2 HDMI + 1 USB
Digital Crystal Clear Picture Quality
Enjoy extremely clear pictures from any source. This package of picture innovations digitally adjusts and optimizes picture quality to optimal contrast, color and sharpness levels.
FULL HD 1080P
Panel with full-high-definition,1920 x1080P. Richly textured Naturalistic pictures that captivate your mind and elevate your viewing experience.
HDMI Input For Integrated Connectivity

Avoid cable clutter with a single cable to carry both picture and audio signals from your devices to your TV. HDMI uses uncompressed signals, ensuring the highest quality from source to screen.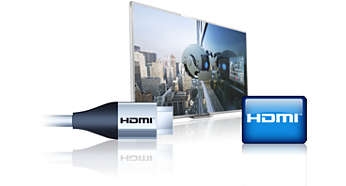 USB For Multimedia Playback
Connect your USB memory-stick, digital camera, mp3 player or other multimedia device to the USB port on the side of your TV to enjoy photos, videos and music with the easy to use on screen content browser.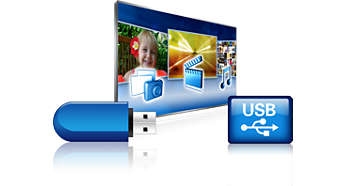 Hear Every Word With Clear Sound
This innovative audio technology significantly increases the comprehensibility of the voice, whether spoken or sung. It ensures you hear every word, so you can enjoy what you're watching to the fullest.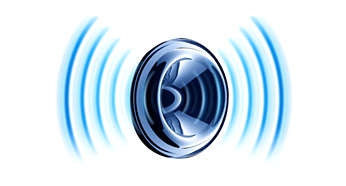 Brilliant LED Images With Incredible Contrast
Picture quality matters. Regular HDTVs deliver quality, but you expect the best. Imagine breathtakingly crisp detail paired with high brightness, incredible contrast, sharp motion definition, realistic colors and a true to life picture—as well as low power consumption. Well, look no further. Full HD LED delivers more detail than standard HDTVs. And more detail in the image means a more intense viewing experience for you.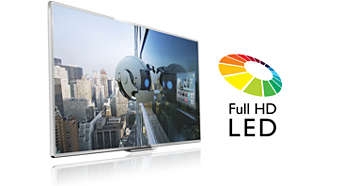 Features
Reviews