TCL 17.1 CFT Side by Side Refrigerator (TRF-520WEXPSA) - Silver
Description
Features
Size (Cubic Feet): 17.1
Capacity (Liter) 520
Cooling Type: No Frost
Multi Flow
Electronic Temp. Control
Description
Premium Design For The Modern Kitchen
With the new TCL Side by Side Fridge, it's what you don't see that helps bring refined beauty into your home. Recessed handles and hidden hinges provide a touch of elegant minimalism that complements any modern decor. There's still plenty for the eye to admire, from the sophisticated pattern design.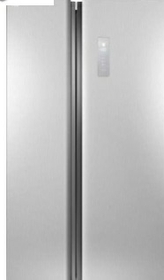 Multi Flow
Multi-Flow works on every level with small vents over each shelf to maintain an even temperature throughout the refrigerator, especially after you open the door. By cooling every section of every compartment at the same time, it helps your foods stay fresher longer.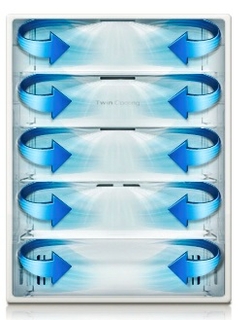 Bring Frost-free Freshness Into Your Kitchen
You no longer have to empty out the fridge or freezer during a routine defrosting, because there is no more routine defrosting. TCL's No Frost feature ensures even cooling to eliminate frost and icy build-ups. Now you can keep all your perishables fresh and nutritious, and have more time for other chores or fun activities. What's more, by maintaining an even temperature, No Frost puts fewer demands on energy needs, which increases the durability of the cooling system.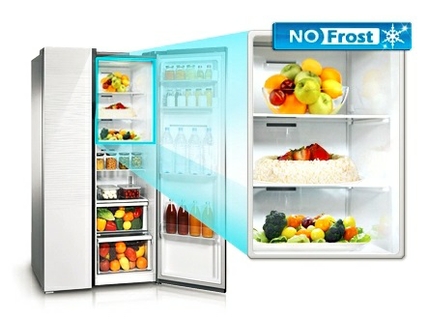 Features
Reviews