Description
The CP-ABLP150 is exceptionally durable, elastic and strain-resistant thanks to its high-quality nylon composite construction. The stylish design is also available in three slick colors - gold, grey, and pink.
Long-lasting And Durable
The CP-ABLP150 cable lasts three times longer than conventional USB cables thanks to their wide diameter and the use of quality materials. Tested to withstand over 10,000 bends and connection cycles, for safe and reliable performance with both charging and data transfer.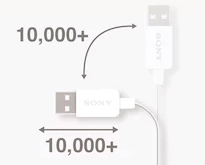 Designed For Safer Charging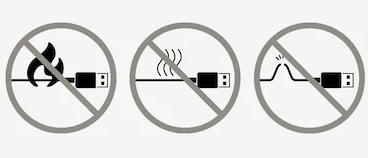 Sony USB cables are USB-IF (USB 2.0) compliant for enhanced safety, dramatically reducing the risk of fire, overheating and disconnections compared with other USB cables.
Wide-diameter Cable For 5x Faster Charging
Sony's wider diameter cables offer a faster-charging speed. With compatible devices, Sony's USB cables support a full 2.4 A output, for up to five times faster charging than other USB 2.0 cables.
Use the online HTML editor tools to compose the content for your website easily.
Features