Description
Rhinoshield crashguard iphone x, cgn ix-dark blue
Protect your iPhone X from drops, bumps and shocks
If you want a case that will shield your device from damage while maintaining a slim and elegant profile, look no further than the CrashGuard bumper case from Rhinoshield. Equipped to deal with shocks, scrapes and everything in between, this bumper will keep your precious iPhone X safe from the elements as well as accidental falls and drops.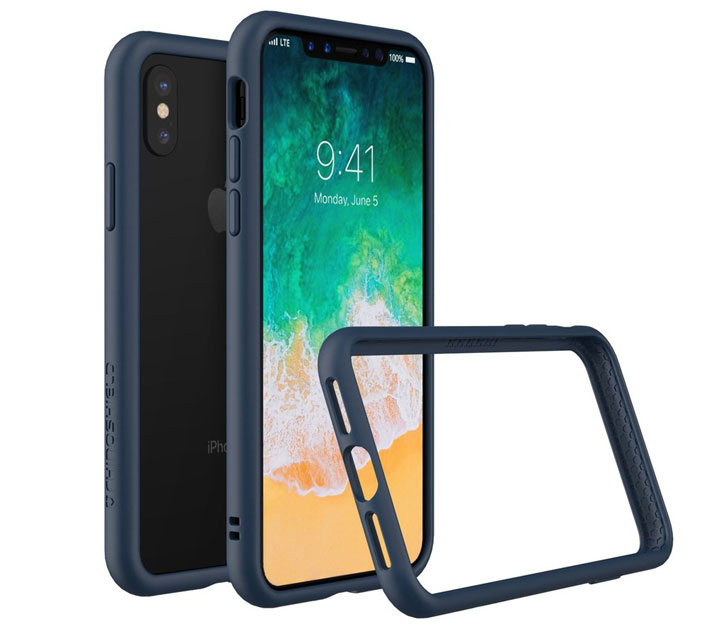 Up to 90% impact energy absorption
The RhinoShield CrashGuard bumper is constructed from a proprietary in-house material that maximises impact energy absorption. This means that if you drop your device while in the CrashGuard, up to 90% of the force will be absorbed by the case - leaving your device safe and sound.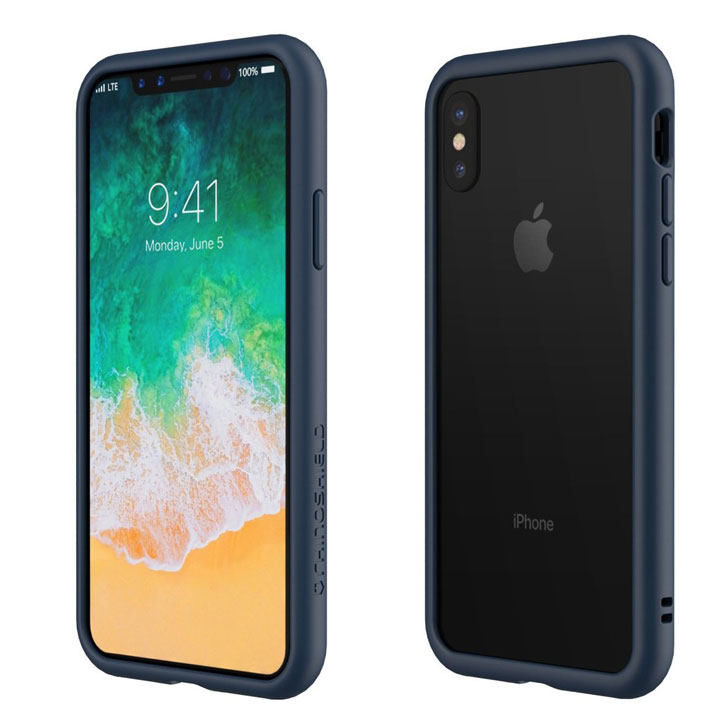 Hexagonal structure adds shock dispersion
Thanks to a solid construction which utilises a hexagonal structure, the CrashGuard offers superior shock dispersal for even further drop protection.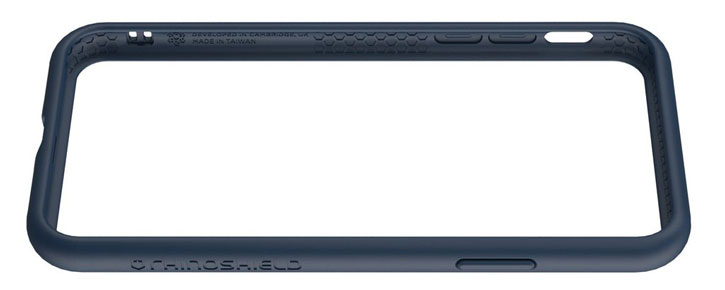 Intuitive button covers for a tactile experience
Using your iPhone X while in the RhinoShield CrashGuard feels just as intuitive and tactile as ever thanks to a set of protruding button covers, which make interacting with your screen and keys even more of a joy than before.
Cutouts for the main ports and features of the device
This case allows full access to the most important and crucial functions of your iPhone X.
Made specifically for the iPhone X
As RhinoShield have constructed this case specifically for the iPhone X, you can be absolutely sure of a perfect fit, complementing the design of your device without adding any bulk at all.
Key Details
Part No CGA0106416
UPC 4715517673048
Mobile Fun ID 65672
Colour Blue
Features
Reviews